"MUSIC FOR A WINTER'S EVE"
Beautiful Christmas, Celtic and Original Music
for Flutes and Harps
by Celebrated Artists Ron Korb and Sharlene Wallace

Pickering Village United Church 
300 Church St N, Ajax, ONT L1T 2W7

Tickets:
$20 in advance
$25 at the door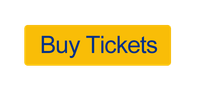 *Online ticketing ended after 7PM, Dec. 17 (EST Time)
346 Maple Grove Drive

,

Oakville L6J 4V5





Tickets:
$20 in advance
$25 at the door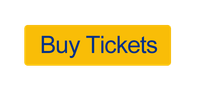 *Online ticketing ended after 7PM, Dec. 17 (EST Time)
Ron Korb is an internationally renowned flutist and composer with thirty solo releases in over twenty countries.  After graduating from University of Toronto with a degree in music performance, he travelled the globe for years studying and collecting world flutes. Ron's talent has been employed in dozens of films by award-winning directors and composers. In 2014 Ron represented Canada along with the Royal Winnipeg Ballet and the Montreal Symphony at the China Shanghai International Arts Festival. Ron's sold out concert was voted the audience choice by the fans. In 2015, Ron released his new album,
Asia Beauty
, with all original compositions based on his 13-year experiences of travelling and performing in Asia.
Asia Beauty
has won Gold Medal-Best of Show" at the Global Music Awards as well as awards for "Best Instrumental Solo Performance" and "Best Album Design". It also won "Best Instrumental Album" and "Best Instrumental Song" at the Akademia Awards.
(New!) Asia Beauty
is nominated for 58th GRAMMY AWARDS
Sharlene Wallace
is one of Canada's most prolific and influential Celtic/lever harpists. Playing both Classical/pedal and lever harps has led Sharlene to copiously diverse musical influences and opportunities. Winner of two international competitions, the Lyon & Healy International Pop & Jazz Lever Harp Competition (Tucson, Arizona) and the Concours d'Improvisation de Rencontres Internationales de Harpe Celtique (Dinan, France), Sharlene tours internationally giving concerts, workshops, masterclasses and adjudications and she has performed in numerous festivals and concert series across North America and in Europe. Sharlene has released five albums featuring her compositions inspired by her explorations in South American, Celtic, Classical and contemporary music and by her close connection with the Canadian landscape. Sharlene is on the faculty of York University teaching Classical and lever harps as well as Principal Harpist with the Oakville and Kingston Symphonies.