Japanese-Canadian flutist Ron Korb has travelled around the world collecting bamboo and various indigenous world flutes. Reflecting Celtic, Asian, classical, jazz, New Age and Latin influences, his music embodies the diverse cultures, traditions and experiences of his travels and his Asian Canadian upbringing in Toronto. He has 5 Grammy certificates 4 of them for winning albums.
"As a Flute player Ron Korb mesmerizes his audiences with dynamic performances of beautiful original music and interesting arrangements. His work is accessible but also introduces new sounds and instruments to delighted audiences."
-All About Jazz 
---
Ron Korb plays on Two 2023 Grammy Winning Albums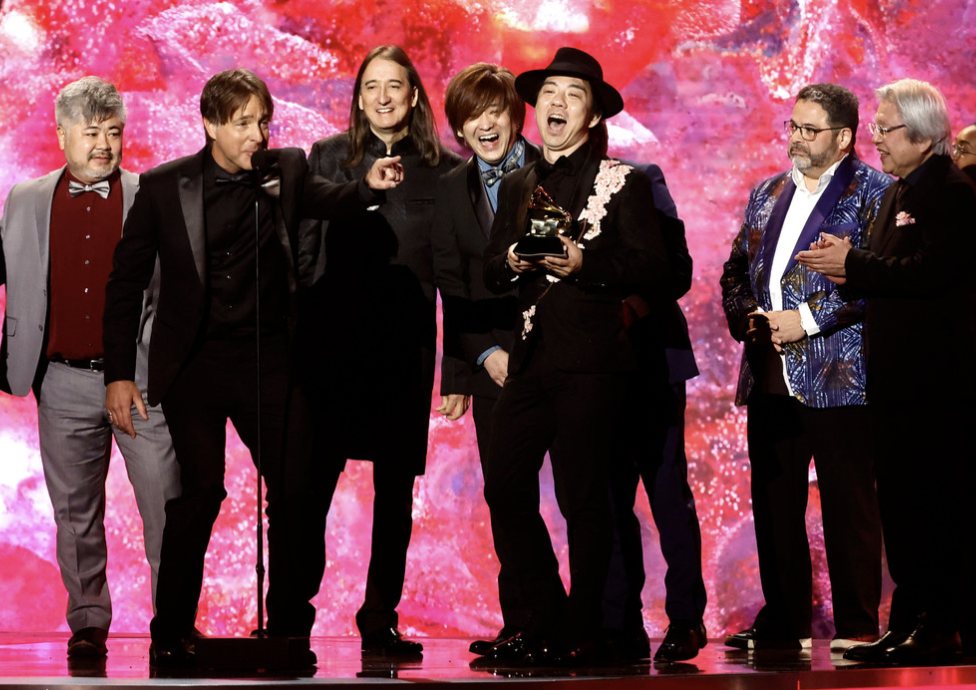 Two albums Ron performed on "Sakura" by Masa Takumi for "Best Global Music Album" and "Divine Tides" by Stewart Copeland and Ricky Kej nominated for "Best Immersive Audio Album" both won Grammys on this past February 5th 2023 at the Grammy Ceremony in Los Angeles. After the win, Masa received nationwide attention in Japan across all media because he is the first Japanese musician to win in this category.
All of Ron's music is available on all streaming sites and with physical CD releases our website store. Click here to listen to the clips! 
Our last three physical releases "World Cafe", "Asia Beauty" and "Europa" are available as a beautiful 24 page photo digibooks. 
 


Grammy nominated Asia Beauty Album 3rd edition
Asia Beauty is has a third edition with updated graphics. It was nominated for the 58th Grammy Awards and won a number of awards listed below. The culmination of 13 years of Ron's travelling through Asia and performing with Chinese musicians. The photography in the 36-page picture book is all original from the fascinating places he has visited. 
58th Grammy Awards, 2016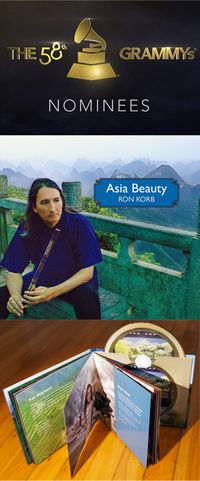 Nominee, Best New Age Album
The Global Music Awards, 2015
       Gold Medal - "Best of Show"
       Gold Medal - Best World Album
       Best Instrumental Performance (Blue Bamboo)
       Best Crossover World Music (House of the Five Beauties)
       Best Album Art/Graphics 
Zone Music Reporter Award, 2016 
       Best World Album
One World Music Awards, 2016
       1st prize Winner, World/Global Fusion Award
International Acoustic Music Awards
       First Prize Best Instrumental Song (Two Mountains) 
       Finalist in the open song category ( Hanoi Cafe)

>> Go to Asia Beauty CD/MP3 Site
---
Europa 2nd Edition, is now available! This edition includes an extra BONUS mix!!

Ron Korb's remastered solo album, takes the listeners across Europe and back in time to an age of elegance and romance. All music composed and produced by Ron Korb.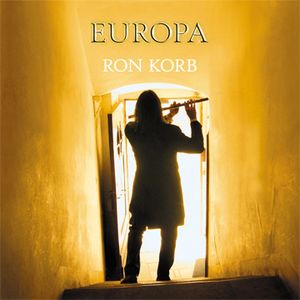 It garnered several awards including:
Genre: Classical Crossover
Awards: The Global Music Awards, Los Angeles
• Award of Excellence: Album
• Award of Excellence: Composition (St. Johann)
• Award of Merit: Acoustic Instrumental Solo Performance (St. Johann)
• Award of Excellence: Album Art/Graphics
Finalist, International Acoustic Music Awards (Beckett's Whisper)
>> Go to the CD and MP3 site! 
>> Europa sheet music available now for online purchase and immediate download!
---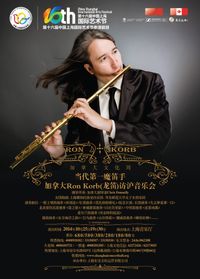 Ron Korb was chosen to perform at Canada Culture Week at the Shanghai International Arts Festival. He performed a sold out concert at the 1,122 seat historic Shanghai Concert Hall. His special guests were a Chinese chamber group called Xin Yi and a flute choir from ECNU University to perform Ron's new compositions. (->see more photos)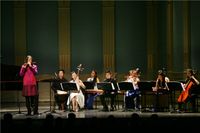 We acknowledge the support of the Canada Council for the Arts, which last year invested $157 million to bring the arts to Canadians throughout the country.
Nous remercions le Conseil des arts du Canada de son soutien. L'an dernier, le Conseil  a investi 157 millions de dollars pour mettre de l'art dans la vie des Canadiennes et des Canadiens de tout le pays.